On the way to the gym this morning, in the pitch-black before sunrise, radio show hosts announced the possibility of our first real snowfall today. Seeing as it's just a few days shy of Halloween, I was unpleasantly surprised and feeling quite unprepared on both a physical and mental level. Yet, as I sit here wearing a t-shirt, thermal long sleeve and fleece pullover all while shivering under a blanket, it seems that winter is approaching despite my most sincere pleas to cease and desist.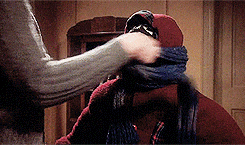 Ten layers? Probably not enough. via GIPHY
Hopefully someday I will master winter sports and magically look forward to this time of year. Until that day arrives, my futile prayers for balmy holidays continue. But, I digress: With this inevitable change in season comes a change in appetite. Summertime-inspired smoothie and salad cravings morph into a longing for chilies, soups and piping-hot comfort foods.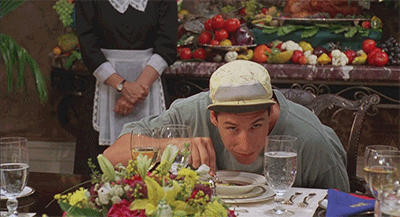 All the soup? ALL the soup! via GIPHY
Unfortunately, some of these new cravings may steer us away from foods high in volume and water content towards less nutrient-dense options – but only if you eat without awareness or discretion. Incorporating enough fruits and veggies into your diet doesn't have to mean salads and smoothies are your only options; there are ways to make it easier!
The following recipe for Cauliflower Rice Pudding from Running On Real Food is a great example, and don't write it off just because it sounds weird or different! You never know what new food will surprise you by winning over your taste buds… Pudding is a creative way to put our cauliflower rice side dish to use, especially if you want to benefit from the many nutritive offerings of cauliflower without eating it plain. This serves as a quick and easy breakfast, snack or dessert. Enjoy, and have fun!
http://runningonrealfood.com/cauliflower-rice-pudding/